Here, you won't get run-of-the-mill obedience training. Here, you'll have fun, learn to communicate, and gain mutual respect as you work together.
That's The Life of Riley!
Book Training Services From Here
Contact Us to Book Dog Walking or Pet Sitting Services Here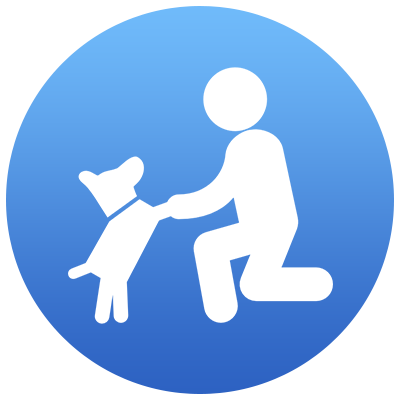 A pet sitter will come to your home to provide potty breaks, food, water and playtime.
We offer Overnight Stays as an option for dogs who do not enjoy being boarded outside their home when owners are away for extended periods.
Contact Us to Book Dog Walking or Pet Sitting Services Here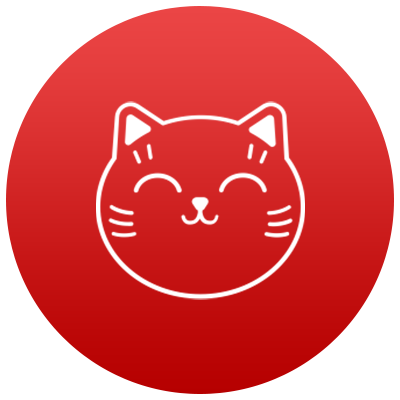 Cats develop unwanted behaviors for various reasons. We will help identify the cause of your cat's unwanted behavior and develop a plan to modify it.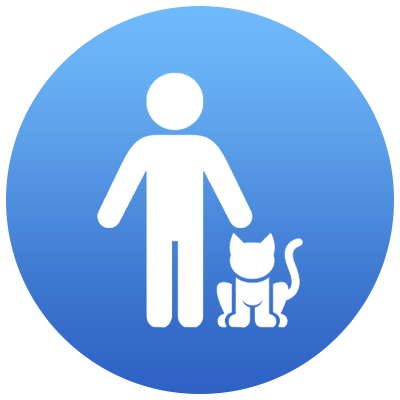 A pet sitter will come to your home to provide food, water, playtime and change the litter box.
We approach our training with positive reinforcement to strengthen relationships between animals and their people. The Life of Riley is founded on four guiding principles: education, communication, mutual respect, and fun.
Our training services are customized to the specific goals you've got for your dog. And, we'll work and learn in the comfort of your own home. First, we'll consult to identify the behaviors you're experiencing and discuss what you would like to achieve. Then, we'll create a training plan to accomplish your goals, and we'll guide you through the training process with sessions tailored to you and your dog. Once you feel your goals have been met, we'll be here to provide follow-up support and training, as needed. We never stop learning!

Bond
Maximize the relationship between you and your dog. Our Bond program helps you learn how to communicate, so you get the most out of every day together.

Resolve
Move past bad behavior to a better life and better habits. We'll offer you a window into your dog's mind, show you the reason behind your dog's bad behavior, and teach you how to gain mutual respect for a more positive outcome.

Compete
Create a winning team by earning your dog's trust at the highest level. You'll learn to communicate vital directions with the subtlest gestures. We nurture partnerships for many avenues of competition, including agility, obedience, rally, and scenting.

Vet
Feel confident about visiting your veterinarian. This program is aimed toward trust-building and positive reinforcement during new, potentially frightening experiences. You'll learn how to show your dog "they're just here to help."